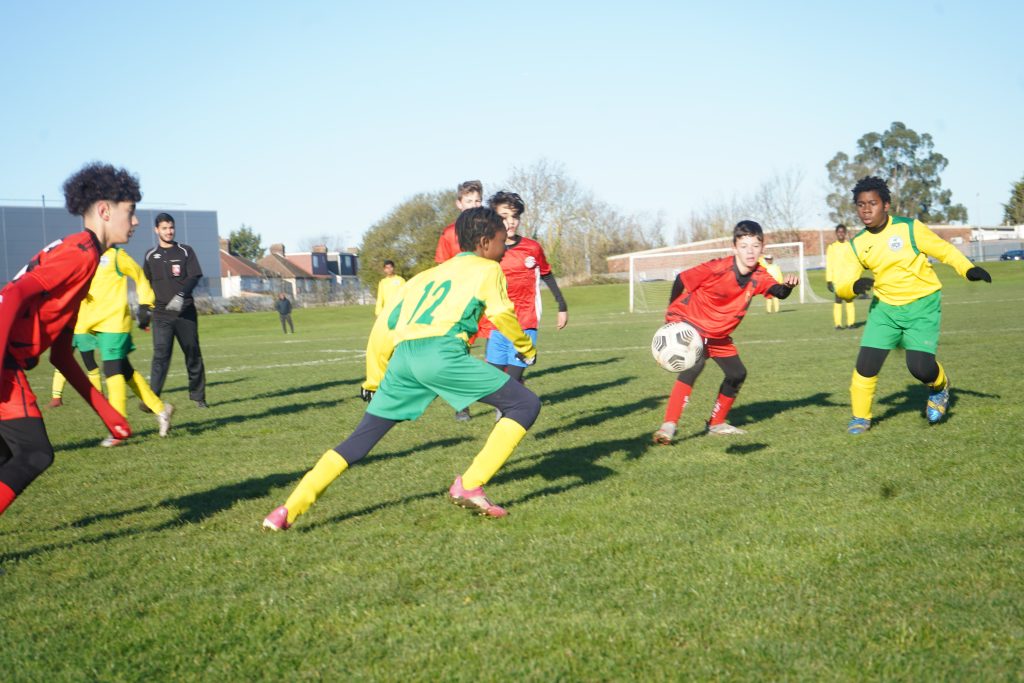 AFC Wembley was established in 2007 and based in
the London Borough of Brent. We are affiliated with the Middlesex County FA and
compete in the Harrow Youth League. Since forming, we have achieved the
Chartered Standard Development accreditation, making us the only club in Brent
and one of a handful of clubs in Middlesex to have currently achieved this
status.
AFC Wembley is committed to providing a safe and
enjoyable learning environment for young children and youths to
participate in Association Football. The Club is committed to ensuring that the player is central to all developmental needs and aspirations, to providing quality experiences for all players and we are committed to following FA guidelines about Safeguarding Children best practice.
As a club we will encourage all those involved to operate to the highest standards set by the FA for youth football clubs. We take the Standard very seriously, and all players, managers, coaches and spectators are expected to adhere to these standards.
DEVELOPMENT FOR SUCCESS
AFC Wembley's motto is "Development for Success", development of the player being the priority and success coming in the forms of: Technical, Physical, Psychological and Social, Discipline and achieving a target set to perform on a match day.
We do this by encouraging and supporting all coaches to adopt a continuous professional development approach, where coaches are constantly looking to develop their coaching knowledge, skill and competence. This will result in coaches being able to deliver competent coaching and creating an environment that is conducive to learning, by putting the player at the heart of the
development process, in a way that is engaging and fun.
We would encourage all coaches to put fun and technical development of the players above all else and, allow the players to express themselves in a way that is natural to them.
AFC Wembley has embraced the FA's push to make football coaching appropriate to the age of the player. In very special circumstances, we will develop extremely talented players by stage, this is once the player is an under12+